Our family cultivates strong roots, with the unique style originally developed by Jean-Pierre Marniquet.
Jean-Pierre Marniquet was clearly meant to be born in the Champagne region.
As he turned 24, he put his natural audacity and self-reliance to good use and started up his own farm. He began selling his own Champagne Jean-Pierre Marniquet.
He focused on creating outstanding champagnes which would fully express the symbiosis between earth and vine.
As he likes to travel the world, he has developed a network of partners who are as passionate as he is and gives people from all over the world a chance to taste his exceptional champagne.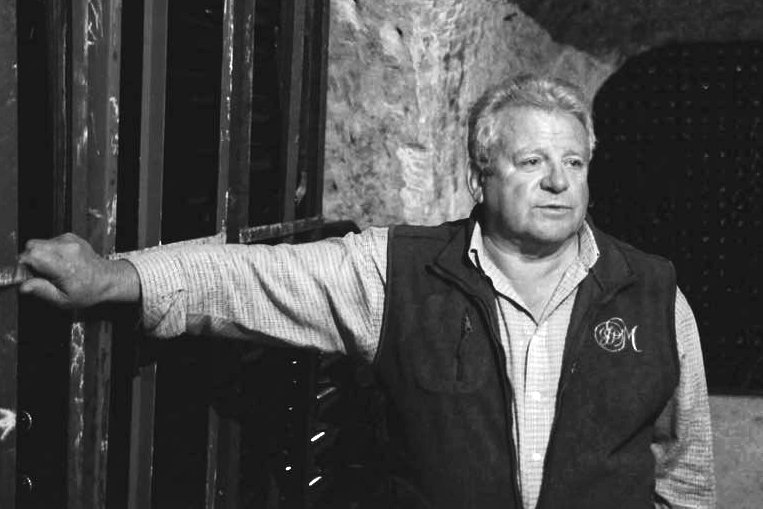 His ambition?
Sharing the emotion given by exceptional champagne with the whole world, promoting thence some local produce fully respectful of what nature has to offer.
By dint of hard work, I have learnt to love this harsh profession where nature is king.
JP Marniquet
Origins 1747
The history of our family goes back to the 18th century. From the beginning, we were winegrowers working in the little village of Venteuil. Venteuil is not far from Épernay, on the southern slopes of the Marne valley.
At that time, the Coutelas family worked their vineyards, as many other winegrowers did, and sold their grapes to the large Champagne brands and merchants.
Time to rebel 1911
At the beginning of the 20th century, after many years of poor sales, some winegrowers rebelled against the system in place, hoping to improve their working conditions without relying on wine merchants. This is indeed how some of them decided to produce their own wine.
Pierre Coutelas, Jean-Pierre's grandfather on his mother's side, was one of them.
He took the plunge with the vinification of his first champagne wines in 1929.
The founder 1951
Jean-Pierre's ancestors on his father's side worked vineyards near Reims, on Massif de Saint-Thierry where our Maison still farms some parcels today.
Jean-Pierre was born in 1951, in Venteuil, the son of Léon Marniquet and Thérèse Coutelas. The first child of a large family, he had a peaceful childhood in the midst of the family vineyards.
Destiny 1974
Jean-Pierre was originally destined to become a chef as he had a special fondness for cuisine. However, when his father passed away, he had to take over the family business.
He was only about 20 years old and unexperimented but he took it upon himself to make sure that the Maison would live on and that the family could live off it.
Challenge 1980
His new duties were certainly taxing, nothing came easy to young Jean-Pierre who could only count on his own determination and his uncles' advice.
But as a perfectionist, he persevered until he could master every aspect of his new profession. Jean-Pierre took a course in viticulture, and learnt the art of vinification from an expert oenologist.
Transmission 2016
Jean-Pierre always knew that his daughters, Cyrielle and Solène, would eventually succeed him and run the farm.
After years of college studies, they now each have a profession they love, far from the Maison.
However, it eventually became obvious that they were also getting ready to one day take over the family business which their father had founded and developed with passion for 50 years.