We work our vineyards in a way that reveals the beautiful expressions of our terroir in our champagnes.
Venteuil, a unique terroir
It is in Venteuil, in the heart of Champagne, that almost all our family vineyards grow.
On the slopes situated along the right bank of the Marne valley, the grapes receive optimal sunshine, they grow on clay-an-limestone soil with good natural drainage.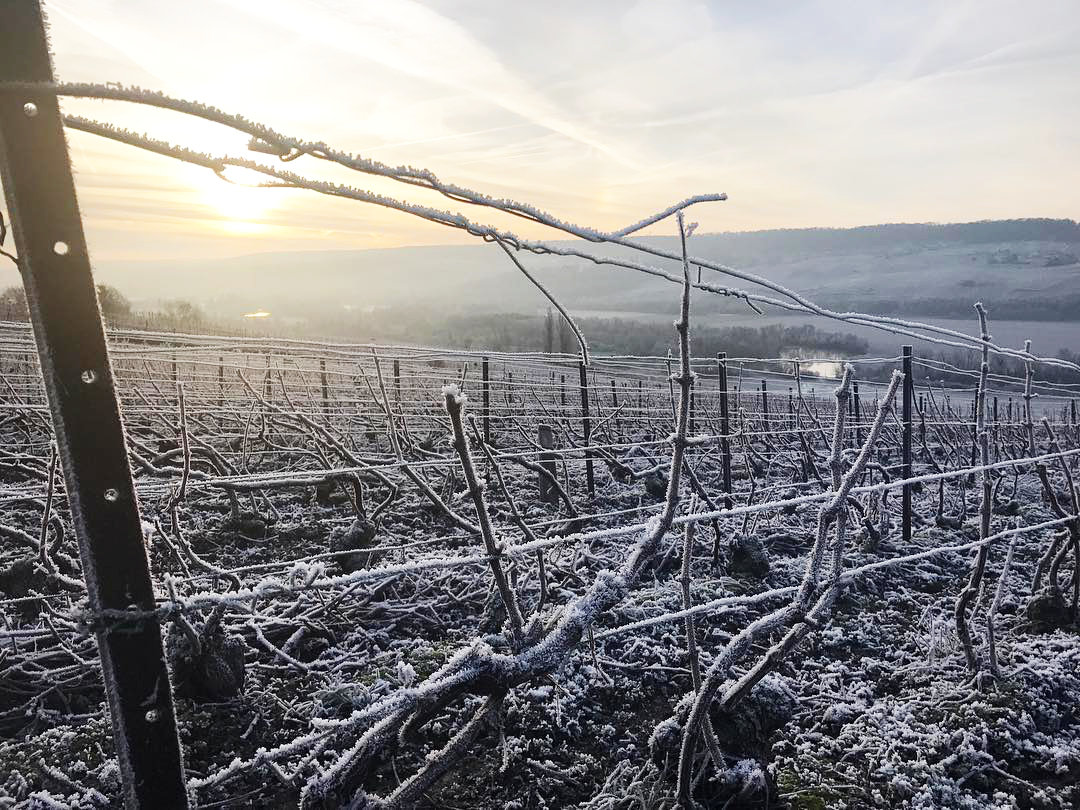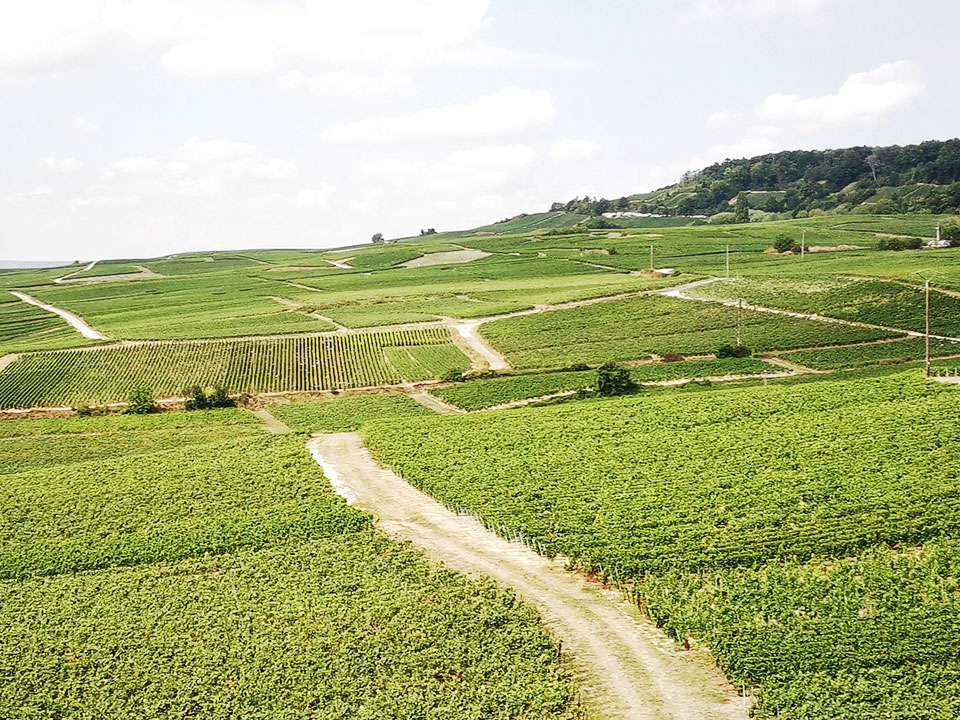 Whereas the vineyards of Champagne traditionally consist in a multitude of small parcels, Jean-Pierre Marniquet made the unusual and audacious choice to have all his parcels together in one place.
It is of course the result of a long endeavour undertaken several decades ago, with the sole objective of producing champagne which would perfectly express the typicity of its unique terroir - that of Venteuil.
Although some think of it as a risk, it is a chance for me to have all my parcels in one place.
JP Marniquet
There are three grape varieties in the vineyards of Champagne. They blend harmoniously in our wines.
The main cépage on the slopes of the Marne valley is Meunier.
The "encépagement" (grape varieties of a wine region) is complete with Chardonnay and Pinot noir. They blend harmoniously into a wide and delightful range of champagnes.