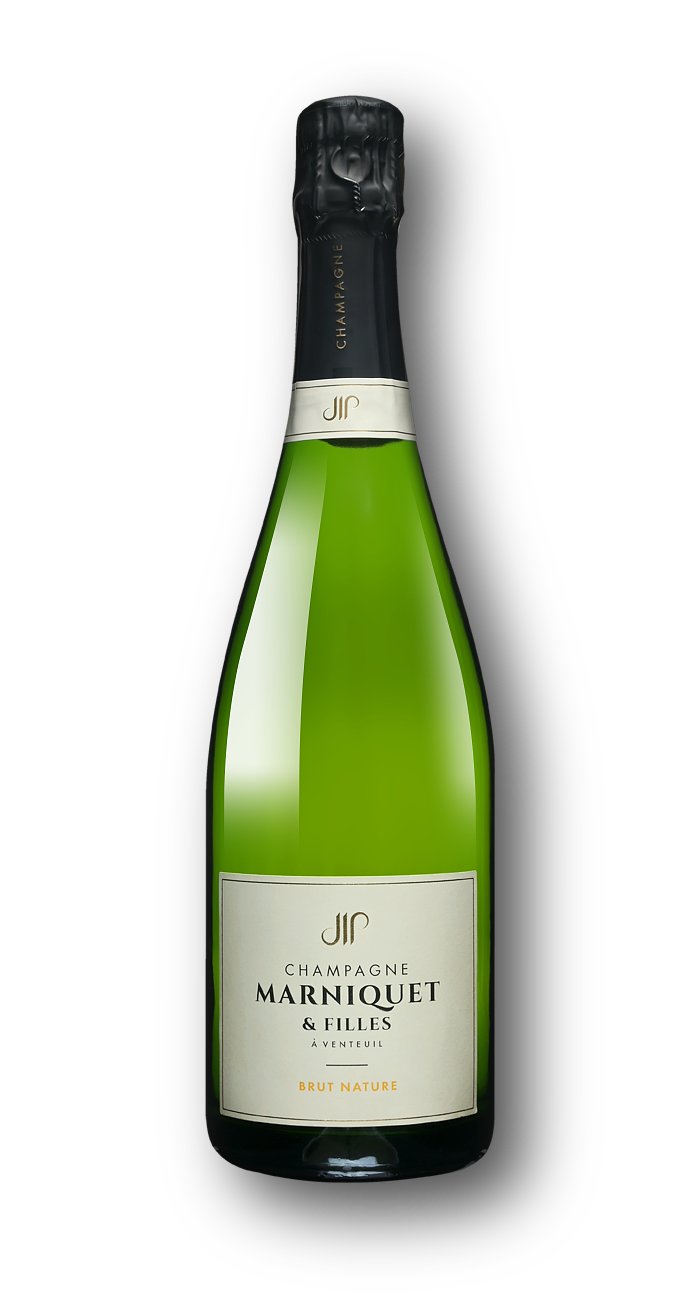 Champagne
Brut Nature
The very essence of wine
We sell our products directly and ship our orders throughout the world.
Contact us...
Just like with Brut Tradition, the grapes at the origin of this blend come from vines cultivated in a manner which respects the environment.
The certification for integrated culture sanctions the application of specifications which guarantees sound production, essential to quality vinification.
The difference is the absence of dosage (liqueur de dosage is usually added before corking).
This champagne totally lets the wine and terroir be expressed, without artifice.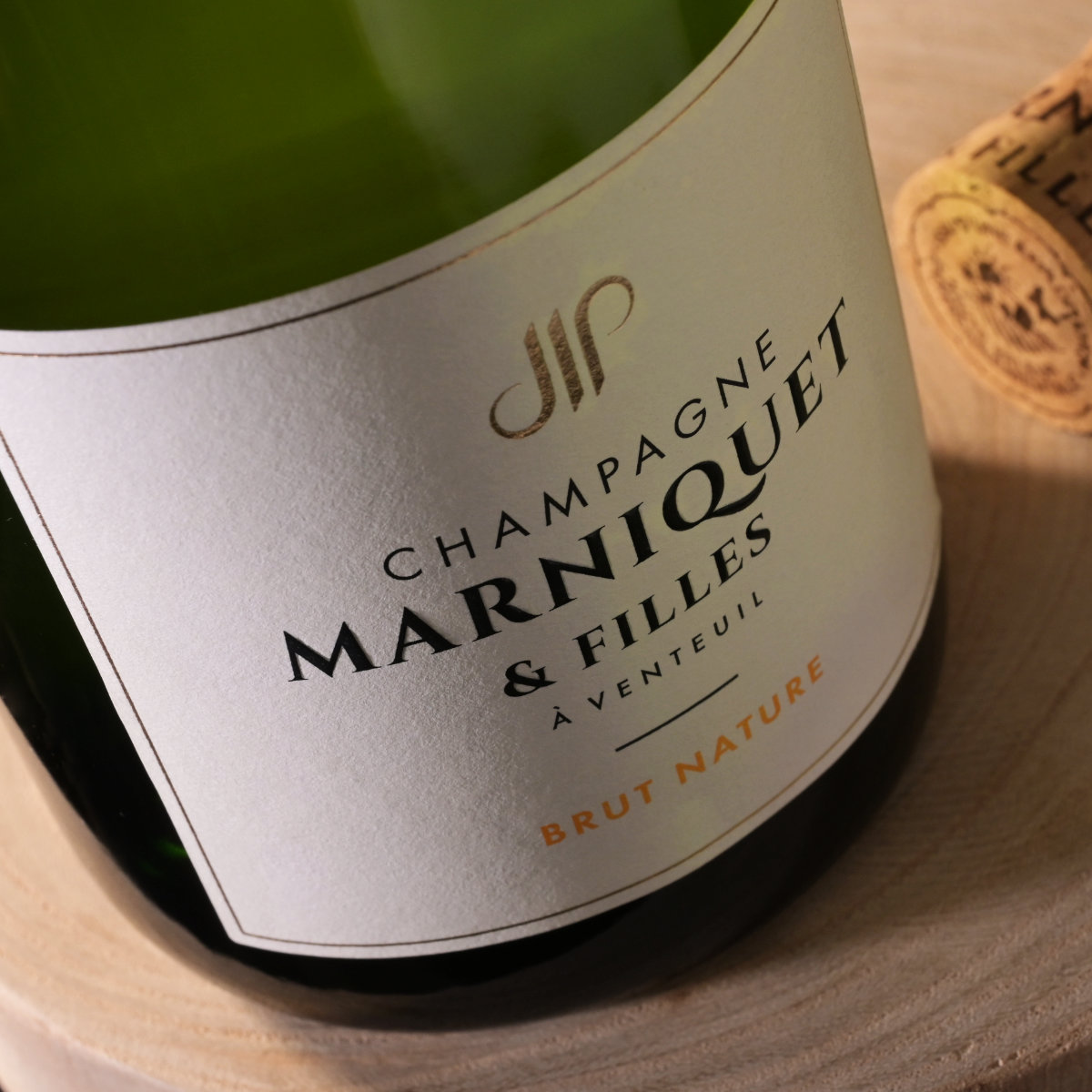 Tasting
This kind of vinification without malolactic fermentation yields wine which is full of character, very aromatic and fruity, with a very long finish and fine and persistent bubbles. These criteria are the sign of high quality champagne.
Caractéristiques
Blend
50% Pinot Meunier, 35% Chardonnay, 15% Pinot Noir
Dosage
0 g/l