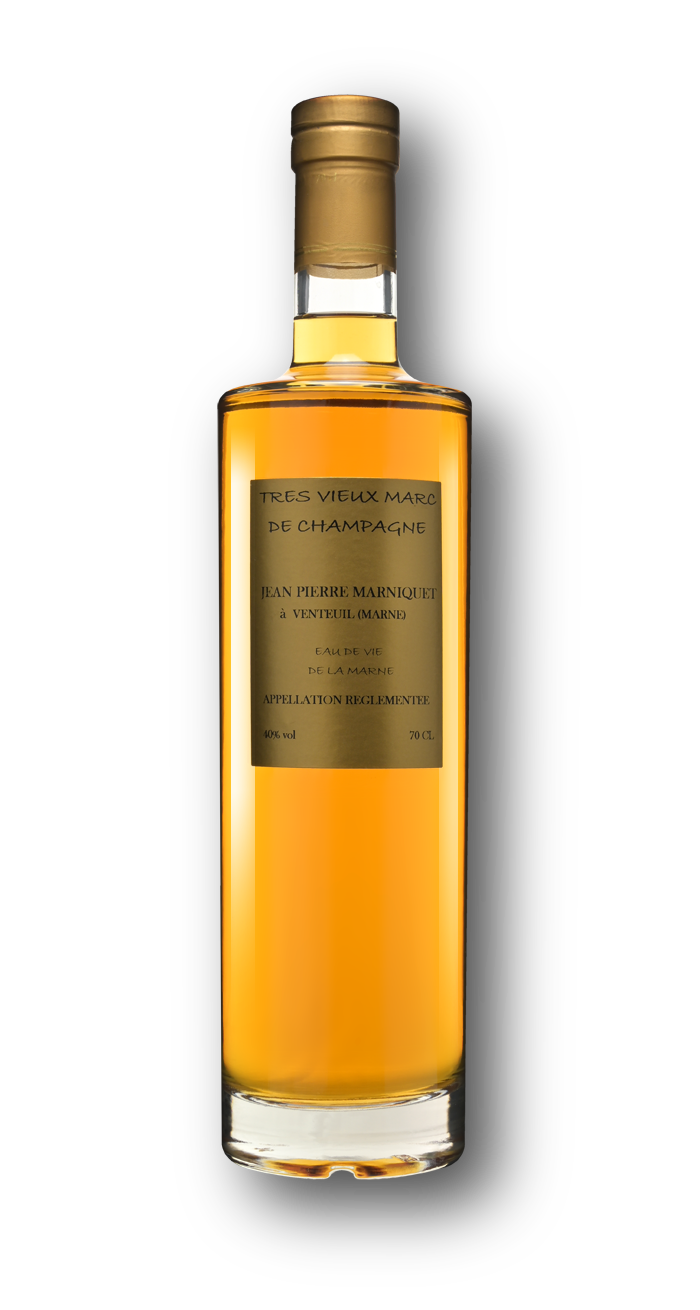 Très Vieux Marc de Champagne
An ideal digestive drink
We sell our products directly and ship our orders throughout the world.
Contact us...
Vieux marc de Champagne is a kind of appellation eau-de-vie obtained from the distillation of de-stemmed and fermented grapes, exclusively produced in Champagne.
It is then aged and refined for a minimum duration of 4 to 5 years in oak barrels in our cellars.
Its fruity and woody flavour is very enjoyable as a digestive drink, as part of culinary preparations (chocolates, ice cream, sauces, meat, etc.) or as a cocktail mixer.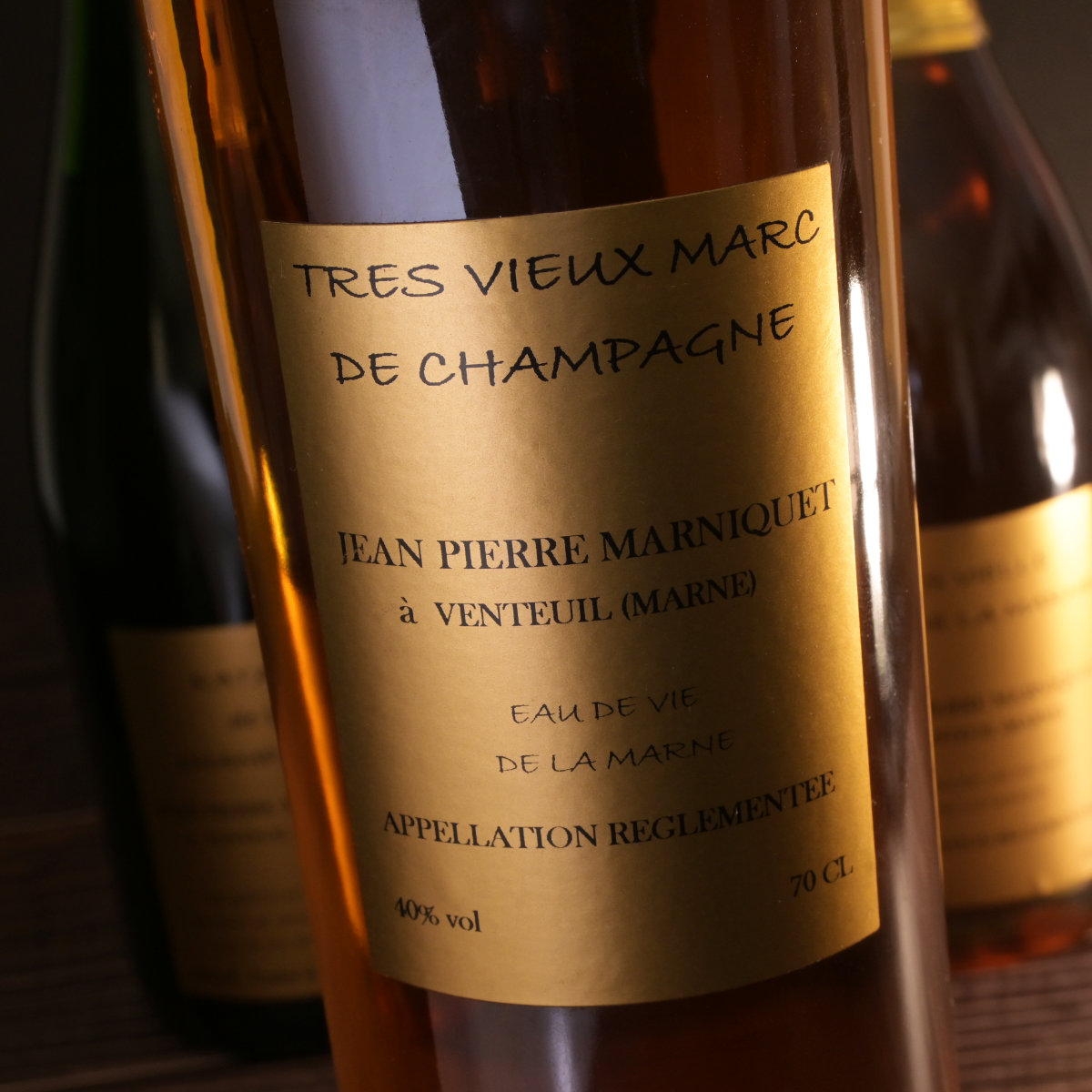 Tasting
Robe: amber
Bouquet: lightly woody, fresh grape pulp
Flavour: vanilla, chocolate, notes of fresh grapes
Caractéristiques
[ en : degre ]
40%