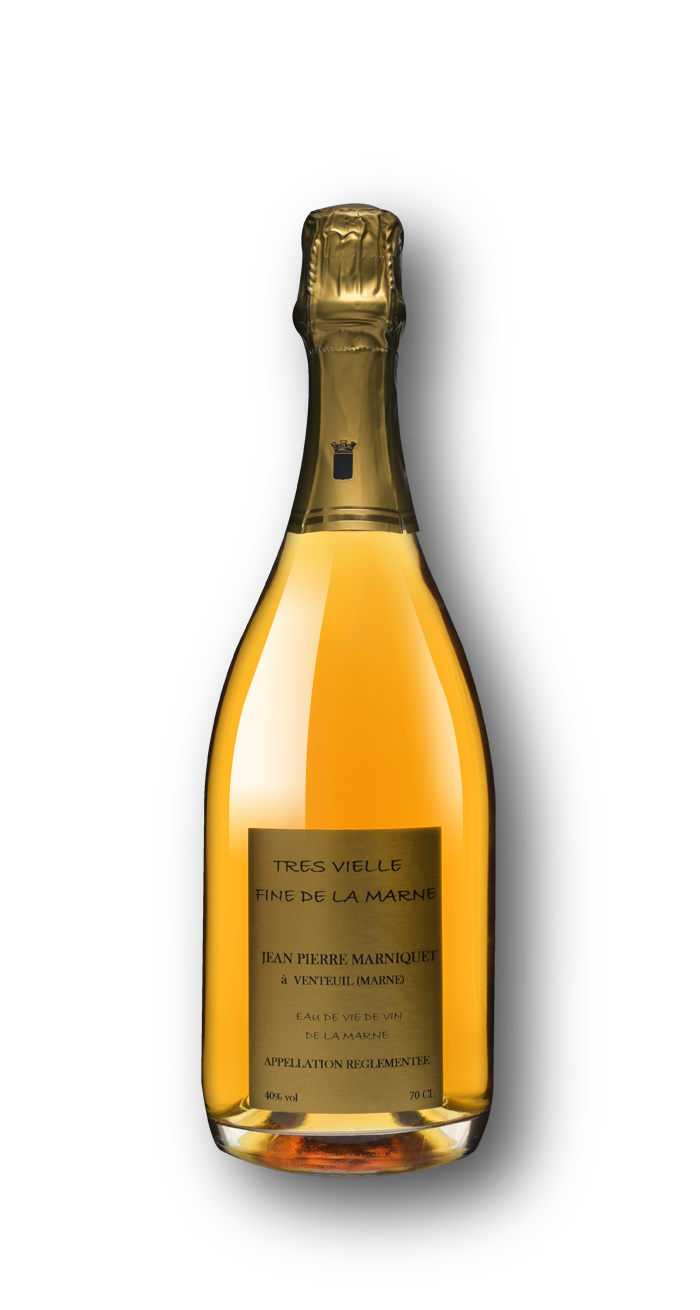 Très Vieille Fine de la Marne
Delicate eau-de-vie
We sell our products directly and ship our orders throughout the world.
Contact us...
This appellation eau-de-vie (clear brandy) is obtained through the traditional distillation of wines made in our Champagne vineyards.
In the 18th century, Fine Champenoise enjoyed the same renown as Fine de Cognac or Fine de Bourgogne.
Aged for a minimum of 4 or 5 years in oak barrels in our cellars, it develops a delicate bouquet and refines its aromas.
Our Très Vieille Fine de la Marne is used in many culinary preparations and cocktails.
As a digestive drink, enjoy it neat or on the rocks.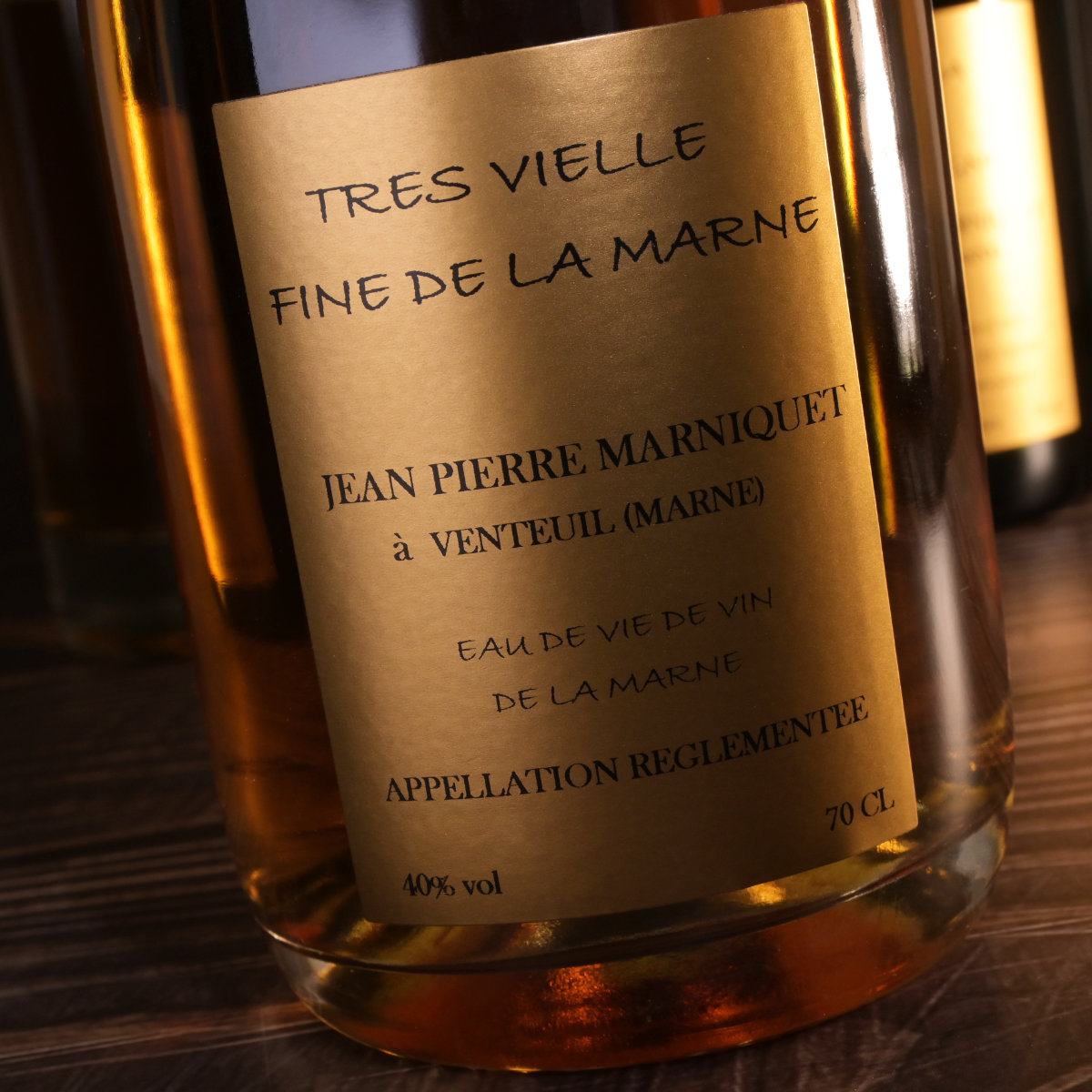 Tasting
Robe: amber
Bouquet: wood and vanilla
Flavours: a winy note
Caractéristiques
[ en : degre ]
40%